BERMUDA PROPERTY LINK LTD.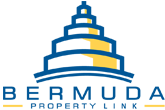 Rental Request Form
Looking for a particular type of Rental Property? Please complete the form below about the rental property that fits your needs. Completing the form as detailed as possible, will assist in finding a more accurate match for your needs. Our Agents are here to do the ground work and help you find your perfect new home!
Your privacy is important. Your information will not be shared, sold or exchanged with anyone outside of the scope of this service.